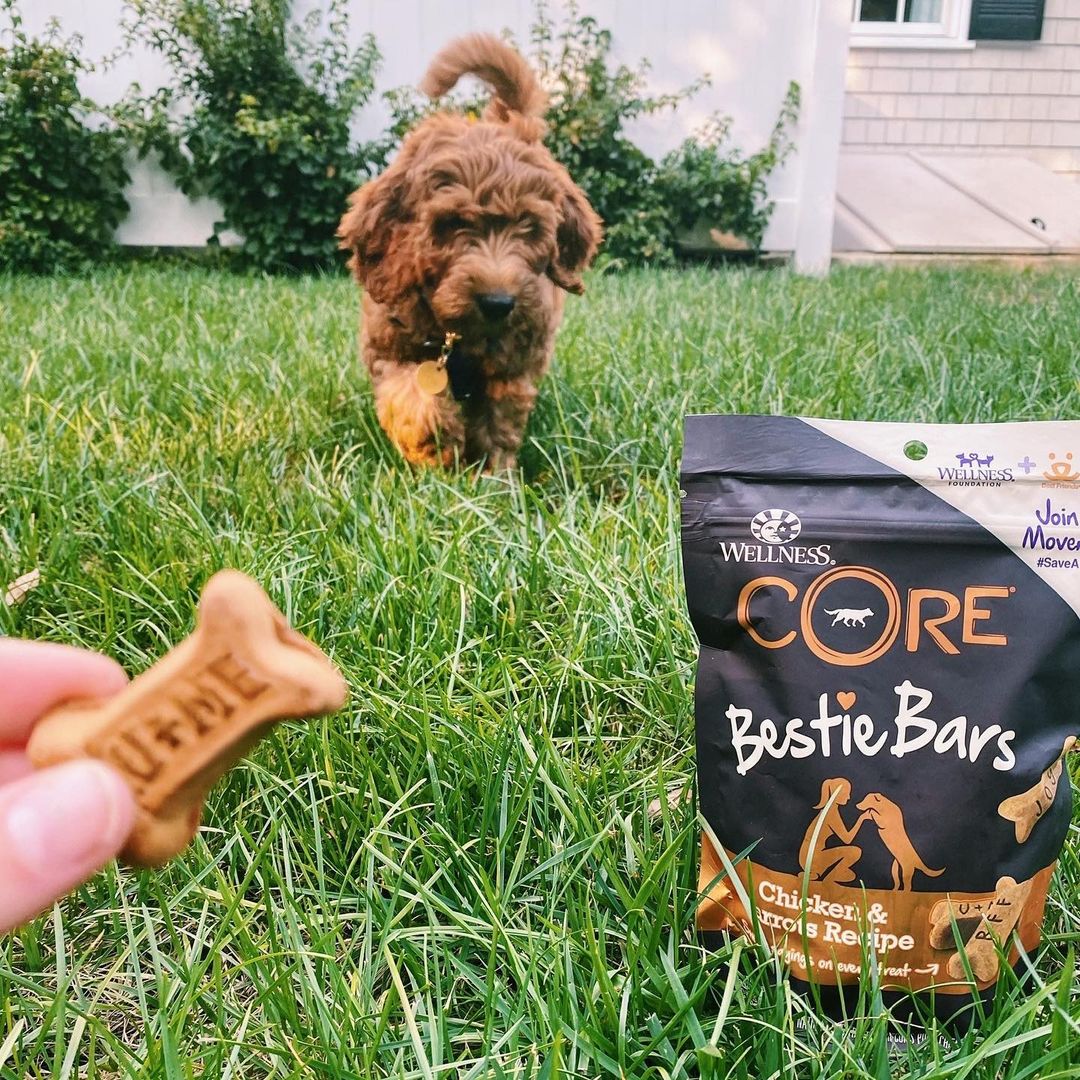 Wellness Dog Food Review: A Quality Choice for Your Furry Friend
Wellness dog food reviews are the same. Also, learn where you can find Wellness dog food coupons to save on this quality dog food brand.
Wellness Dog Food Review
Wellness dog food is a good example of why you cannot rely solely on the name of the brand when choosing a food. If you look at Wellness dog food reviews, you will note that the different available formulas of this dog food get various ratings. For example:
Wellness Simple Solutions – This dry food typically scores right in the middle.
Wellness Super 5 Mix – This dry food doesn't quite get the very best scores, but almost.
Wellness Core – This dry food usually gets the best marks possible when it is reviewed.
While there is some variation in the reviews for the Wellness canned food, it is not as noticeable as with the dry foods. The Wellness dog food reviews for their canned products always score very close to the top of the charts.
All of the Wellness dog foods are quality choices, but some are more so than others.
Wellness Dog Food Ingredients
The difference in the dog food reviews all comes down to the ingredients that are used. For example, the first ingredient in the Wellness Simple Solutions dry dog food is ground rice. While this is not necessarily a bad ingredient, it is preferable to see a named source of protein as the first ingredient.
In Wellness Core dry dog food, which gets the highest marks, the first ingredient is deboned turkey or salmon.
While each of the Well dog food formulas uses some controversial ingredients, they are the type of ingredient that are criticized for being a filler, such as tomato pomace, rather than for being potentially harmful.
Wellness Dog Food Formulas
Dry Foods
·        Wellness Simple Solutions – This food is specially formulated for dogs with certain allergies.
·        Wellness Super 5 Mix – This is the basis Wellness dog food formula.
·        Wellness Core – This is a grain-free, high-quality option.
Within each of the formulas are various flavors and options for puppies, seniors and overweight dogs.
There are also two dozen canned options including complete meals as well as mixers which can be added to dry food to make it more appetizing to your pet.
Wellness Dog Food Coupons
As is the case with many of the top quality brands, Wellness dog food coupons are not easy to come by. Every now and then you may find a coupon on the Wellness dog food Web site. Also, some of the distributors may offer specials from time to time.
One good thing about this dog food is that it is very easy to find. Sometimes, the top dog food brands are only distributed through limited retailers. Wellness dog food is carried at most of the major nationwide pet supply stores. It can also be purchased online.
Wellness dog food reviews show that it is a quality choice for people who want to feed their pets only the very best.