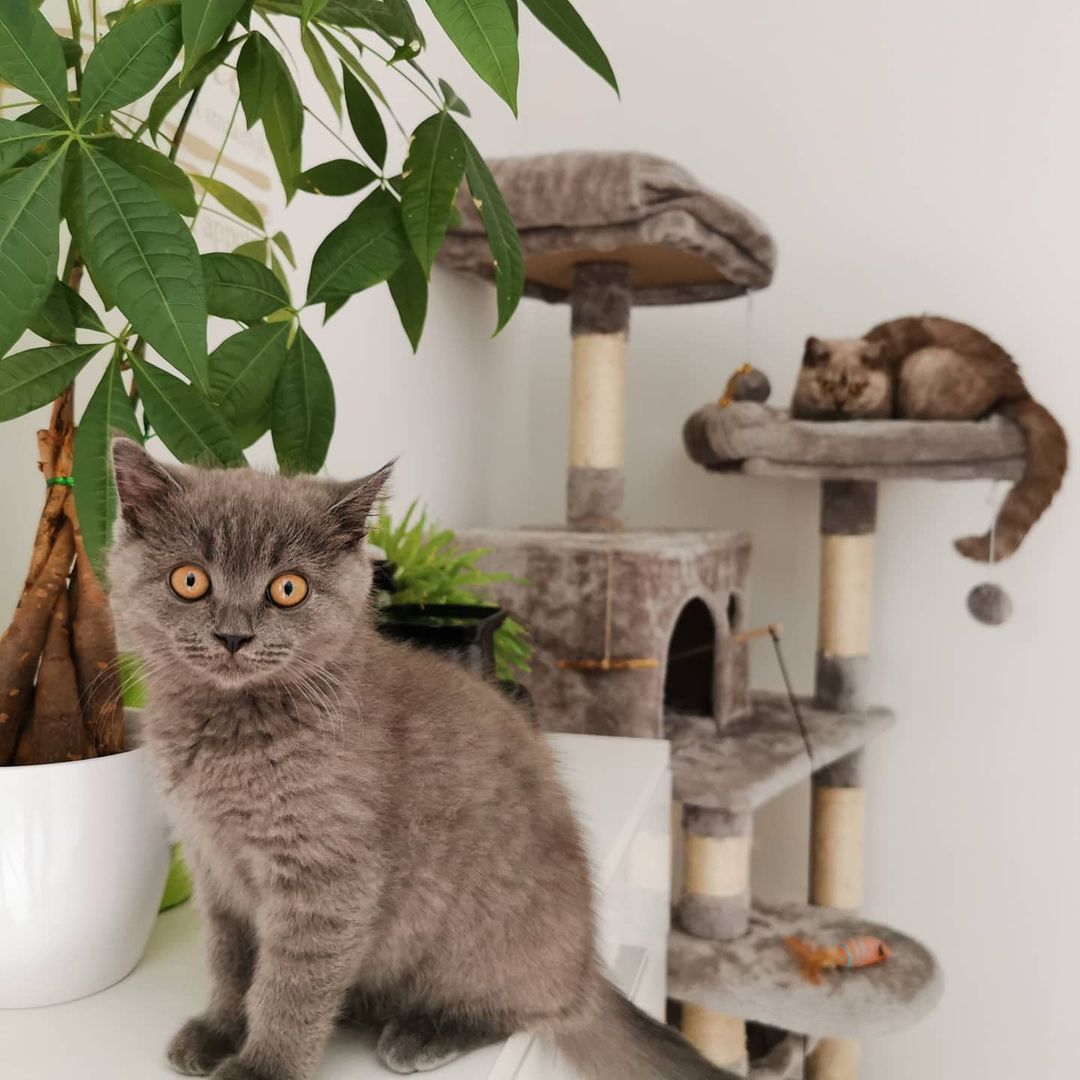 How to Make a Cat Tree: It's Easier Than you Think!
Learn how to make a cat tree by using free cat tree plans. Discover which extras you should add when you build your own cat tree.
How to Make a Cat Tree 
Have you been searching for a cat climbing tower, but decided that they were just too pricey? You can learn how to make a cat tree, and it does not even require the use of power tools or any special carpentry skills.
DIY Cat Tree
Building a DIY cat tree is a project that you can complete in just one day. If you do have some carpentry skills, you can probably figure out the basic cuts of wood that you will need just by looking at an example of a cat condo that you like. If not, there are kits that contain precut pieces that you will need to simply assemble and then cover with carpet.
Another option is to use cat tree plans. While most of these plans are very easy to follow, you will need to be able to measure and cut the wood. If you are not comfortable with the idea of having to measure and cut, then the kits are probably a better choice for you.
Whether your kit or plans include these extras or not, you should definitely add them to your DIY cat tree.
·        Sisal – When you wrap at least one of the posts with sisal, you will give your cats a tempting scratching surface that will, hopefully, keep them away from your furniture.
·        Dangling Toys – These toys will give your cat something to bat around as he or she plays on the cat tree. This type of play can help prevent obesity and keep your cat as playful as a kitten.
·        Cushy Top Level – Your cat will probably love taking long naps on the top level on the cat condo. Consider adding a comfy bed or piece of memory foam to make nap time nice and comfy.
Free Cat Tree Plans
You don't have to spend money to buy cat tree plans. There are many Web sites that offer a variety of free cat tree plans. Just click and print a copy to bring along to the hardware store. That way, you will be sure to buy everything that you need to complete this fun project.
Build Your Own Cat Tree: It's Easier Than You Think!
Yes, it can be intimidating for some to start a carpentry project. But once you get started, you will realize just how easy it is to make a cat tree. Make it a family project by allowing the kids to help choose the carpet or attach the dangling toy.
Your cat will love his or her new cat tower, and will appreciate the effort you put in to making it. Just don't expect them to show it!