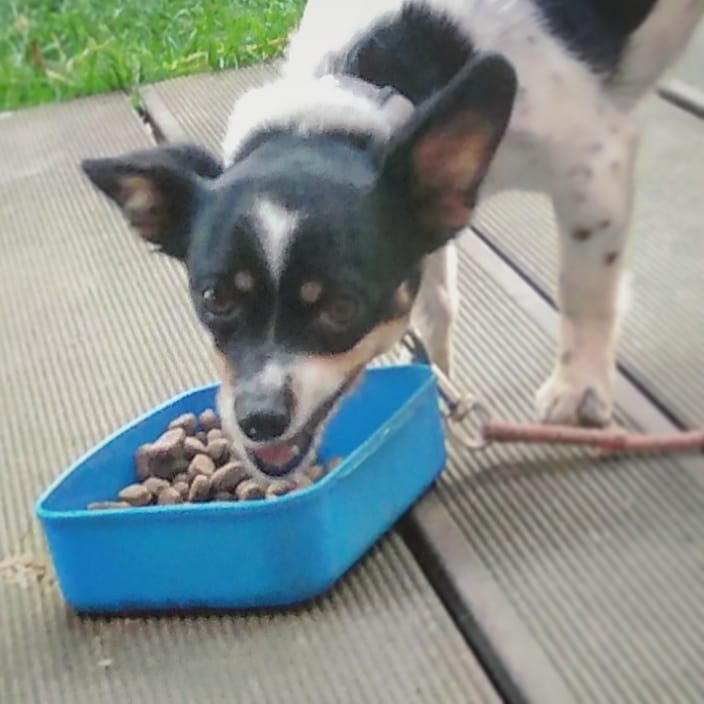 Kirkland Signature Dog Food Review: A Quality Food at a Reasonable Price
Kirkland Signature Dog Food typically score very high marks. Kirkland dog food ingredients are of a high quality and this food is priced reasonably.
Kirkland Dog Food
Kirkland dog food is made by Diamond. It is the signature brand of Costco, a chain of members-only warehouse style stores. The food is quite inexpensive at only about $25 for 30 pounds, but it is of a very good quality.
Costco is known for offering quality items at a reasonable price and the Kirkland dog food is no exception.
Kirkland Dog Food Review
Kirkland dog food reviews are typically quite favorable. This is in large part due to the quality ingredients that are used and the fact that Kirkland dog food meets all of the nutritional needs of dogs.
It is a grain based food, as are most dry dog foods, but there are no plant proteins. Since the food offers average amounts of protein – about 29% – there is plenty of meat protein which is vital if a food is to get good ratings. Kirkland dog food also has average fat and carbohydrates with 17% and 46% respectively.
There are two ingredients that are somewhat controversial, which will be discussed in the next section, but the food still manages to score near the top in dog food ratings.
Kirkland Dog Food Ingredients
The ingredients in Kirkland dog food are of a high quality. Some reviewers note that this is a bit of a surprise when you consider the low cost of the food as compared to other quality dog foods.
The first two ingredients are chicken and chicken meal. While the whole chicken is mostly water, the chicken meal is a concentrated form of the poultry that provides about 300% more protein that whole chicken.
Other ingredients include:
Flaxseed – This is a wonderful source of Omega 3s which help boost the score of dog food during the review process.
Chelated Minerals – Chelated minerals are much easier for dogs to digest, and they are found in most quality dog foods.
Beet Pulp – This is one of the controversial ingredients in the food. It is a byproduct that occurs when sugar beets are processed, but most experts agree that this ingredient is fine in modest amounts. There is only a small amount of beet pulp in Kirkland dog food.
What you will not find in Kirkland dog food is also notable: There are no plant boosters, artificial colors or chemical preservatives.
Kirkland Dog Food: Where to Buy
The only place to buy Kirkland dog food is at Costco warehouses. You must be a member of the warehouse in order to shop there. If you do not have a Costco warehouse near you, you can shop online for Kirkland dog food from Costco's Web site. A membership is required to shop on the Web site as well.